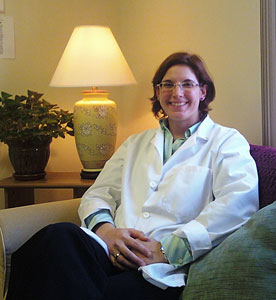 Dr. Christina (Bjorklund) Kosswig
Dr. Christina Kosswig graduated from New York Chiropractic College with her Doctor of Chiropractic degree in November of 2007. She is a Licensed Chiropractor in State of Connecticut and has completed National Board of Chiropractic Examiners requirements including Exam Parts I, II, III, IV and Physiotherapy.
Dr. Christina has won such awards as the Dr. Lloyd E. Henby Memorial Distinguished Service Award, an award that is presented to one NYCC graduate whose selfless dedication to the art of chiropractic technique and the philosophy of chiropractic, most intimately exemplifies those qualities embodied by Dr. Henby. She also received the Distinguished Service in Basic Sciences Award, which is presented to a NYCC graduate who has demonstrated an astute interest in the basic science curriculum. Dr. Christina was named to New York Chiropractic College's Dean's List for multiple trimesters. She was also President of the Christian Chiropractic Club for 2 years on the NYCC campus. Prior to her education at NYCC, Dr. Christina earned a Bachelor of Science degree in Biology, from Eastern Connecticut State University, Willimantic, CT.
Chiropractic Clinics served: Dr. Christina's kind and gentle personality lead her to the Mercy Outreach Center where she provided chiropractic care to uninsured and underserved members of the greater Rochester, NY area. The Mercy Outreach Center uses community resources and collaborates with a broad range of professional and lay volunteers. Services provided at the Mercy Outreach Center were free of charge to members of the community. Dr. Christina also provided chiropractic care to the U.S Veterans in the VA multidisciplinary center in Rochester, NY while attending NYCC.
After independent contracting for awhile in Connecticut, Dr. Christina has chosen to open her own practice in Farmington, CT. Here, she looks forward to helping you and your families achieve optimal health and live pain free through the wonderful work of Chiropractic Medicine. Most major insurance plans accepted.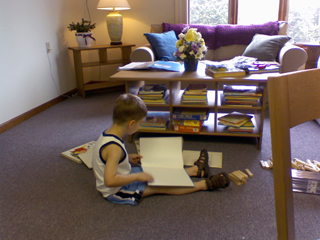 Dr. Christina is a member of the American Chiropractic Association, Connecticut Chiropractic Association and the Farmington Chamber of Commerce. She is also looking to join the Farmington Rotary Club to be able to better serve the Farmington Community. Additionally, she plans to begin a free community lecture series held at the 2 Farmington Libraries, beginning in the fall.
GET BACK TO LIVING YOUR LIFE FULLY AS SOON AS POSSIBLE!
Let me help you and your family truly achieve wellness through Chiropractic Medicine.
I would be honored to be able to serve you and your family.
Children are always welcome!